As you know, I'm a sucker for a cupcake! Enjoy these beautiful pictures of Christmas cupcakes and be inspired to bake.
If you've made something beautiful you'd like to share, I'd love to see your photos. Post me a link…
Number 1
From the Batter Baker
Number 2
A similar idea from Australia Entertains
Number 3
How about some fondant decorations courtesy of Kawaii foods?
Number 4
Or Santa stuck in the chimney shown at Cupcakes for Party.
Number 5
Santa in fondant (The Cupcake Blog)
Number 6
Santa with a marshmallow beard from Kids Kubby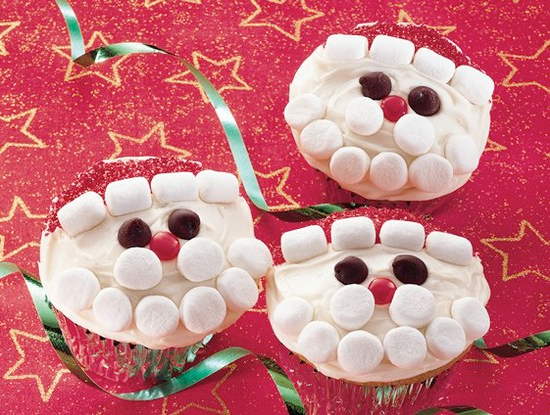 Number 7
There are no snowflakes where we live but these are gorgous
Number 8
A simple but elegant holly and ivy cupcake (How to: Cupcakes)
Number 9
Creative Christmas wreaths from Channel 4
Number 10
And finally – a beautiful Christmas tree from Sweet Tooth
Are you inspired?